Birthday
Shop birthday cards and gift ideas.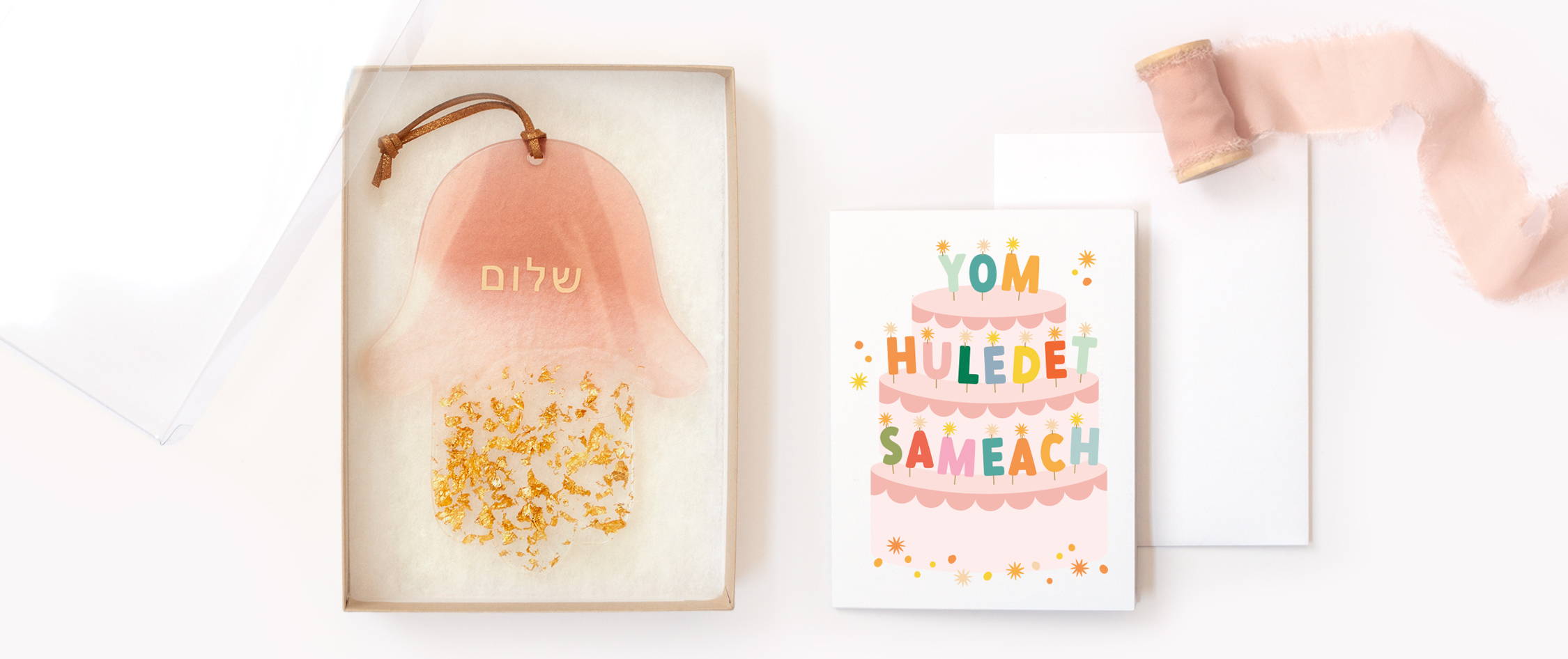 Shop fun and playful Jewish birthday card designs. Thank family, friends, Jewish donors or congregants.
Birthday Gifts for Baby & Kids
Shop Jewish nursery art, customized prints, and custom Hebrew name art.
Birthday Gifts for Adults
Gift ideas for mom and dad, newlyweds, graduates, converts, or anyone who appreciates Jewish art prints and home goods.