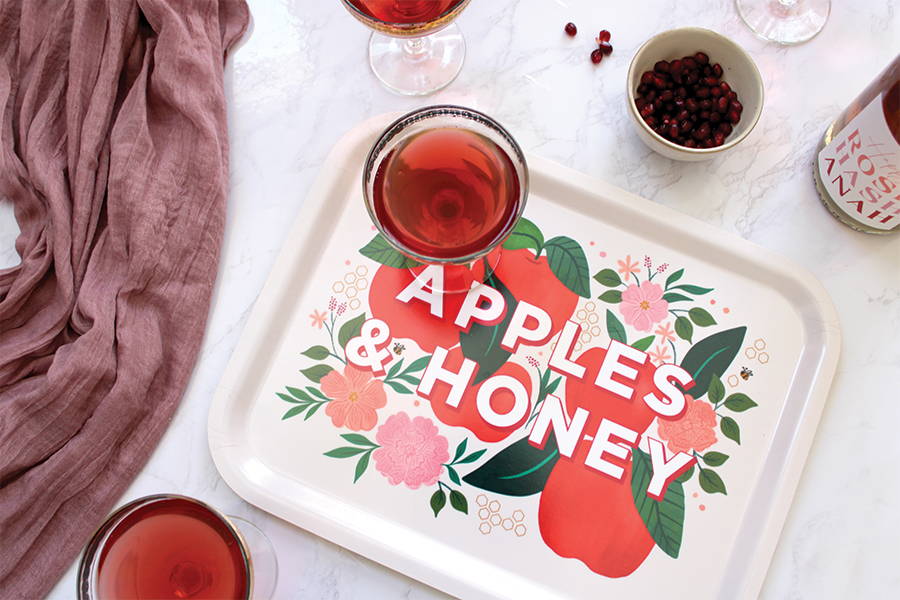 A simple, sparkling addition to your Rosh Hashanah brunch or dinner–a pomegranate Bellini. 
What is a Bellini?
A bellini is a cocktail with Italian roots. Usually it's a combination of Prosecco (any sparkling wine will do) and fresh peach purée or nectar. In this recipe we've given the sparkling drink a Rosh Hashanah twist by swapping out the peach juice for pomegranate juice.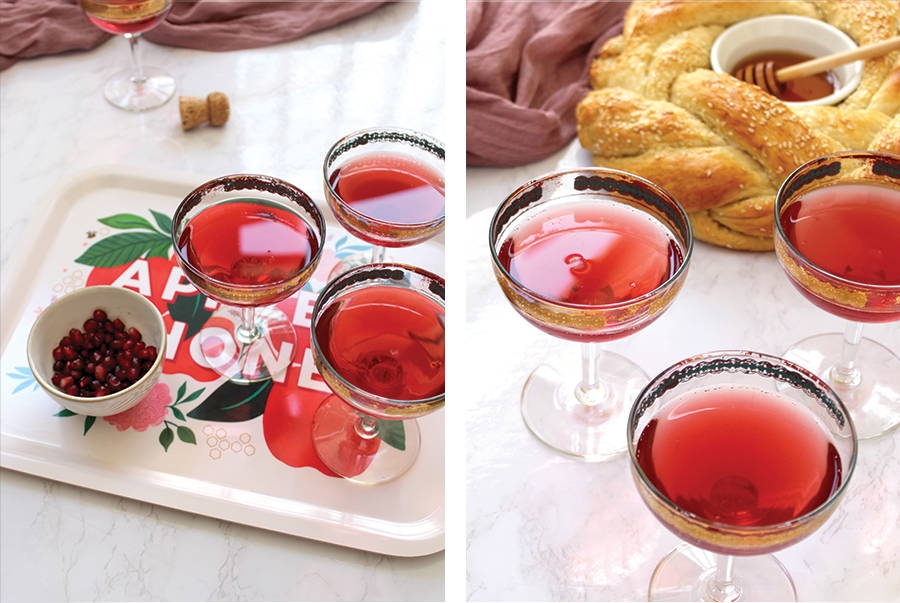 An Easy Rosh Hashanah Meal
I love hosting brunch for Jewish occasions because everyone is happy with a platter of bagels and all the toppings, and it's an easy meal to serve. But I've never been a big fan of the go-to brunch drink, a mimosa. Orange juice is a little too sweet and a little too acidic for me, which is why I love the milder tart taste of pomegranate juice paired with a dry Prosecco.
This is such a simple way to serve a festive Rosh Hashanah drink (and with two little kids we need easy these days!) Ring in the Jewish New Year with just two ingredients–pomegranate juice and Prosecco. For fun you can pop some pomegranate seeds on top and watch your drink fizz, and then enjoy the seeds at the end of your drink.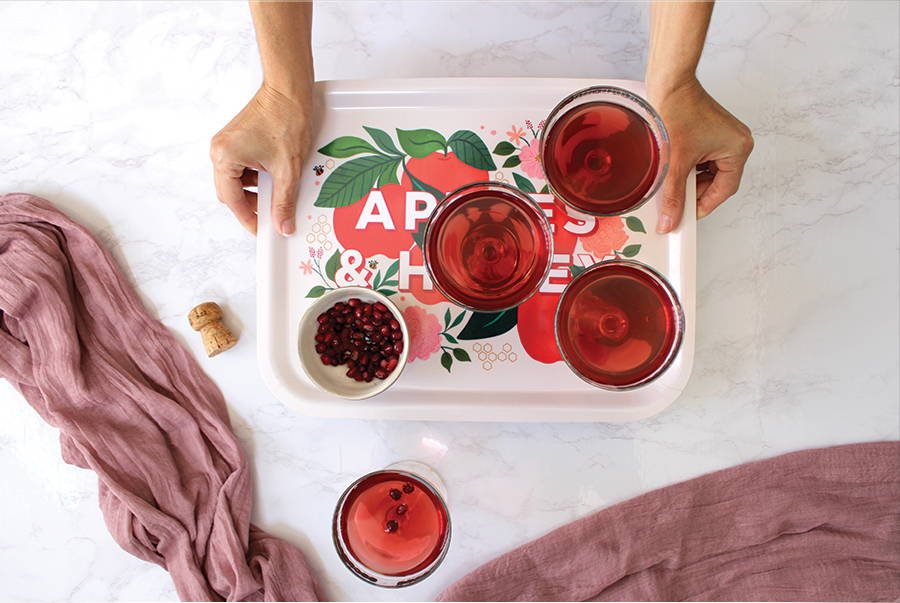 What to Serve for Rosh Hashanah
For Rosh Hashanah brunch, I would serve these alongside bagels and lox and all the fixings, quiche, Apple Cinnamon Muffins, apples and honey, Honey Cake or any bundt cake, or challah french toast. Check out the Rosh Hashanah recipes from one of our favorite Jewish food blogs, What Jew Wanna Eat.
If you're hosting Rosh Hashanah dinner, these would pair nicely with Apricot Chicken, Brisket and mini challah rolls, honey glazed carrots, Roasted Green Beans and Potatoes, roasted Brussels sprouts, or apple noodle kugel.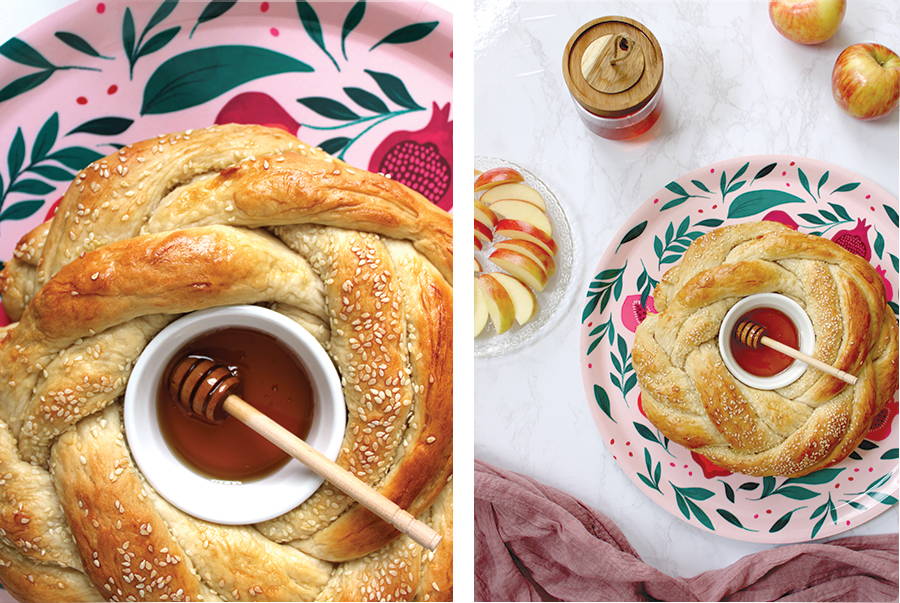 Author: Laura Bercovich
Total Time: 5 minutes
Yield: 6 drinks
INGREDIENTS:
1 Bottle Prosecco (any sparkling wine will do.)
12 TB Pomegranate Juice
1 Handful Pomegranate Seeds (optional)
INSTRUCTIONS:
1. Pour pomegranate juice into 6 champagne glasses, divided evenely.
2. Top each glass with Proseccco until filled to the top.
3. Optional: add a few pomegranate seeds to each glass. Watch them fizz and float to the top. Enjoy at the end of your drink!